Want to help?
Consider donating!
History of South Okanagan Children's Charity
The South Okanagan Children's Charity has assisted families of children with health problems for over 40 years.  The Children's Charity also provides equipment to health-related agencies and awards grants to other organizations that provide health-related services to the region's children.  One hundred percent of the money collected is used to help local children and their families.
The South Okanagan Children's Charity is administered by a board of directors - members of our communities who are interested in and committed to the wellbeing of children. 
Formerly called the Okanagan Radio Sunshine Fund, the society was established in 1975 and has evolved into the South Okanagan Children's Charity.  Bell Media (97.1 Sun FM, EZ Rock AM800, and EZ Rock AM1240 stations) continues to provide promotional support and conducts fund-raising events.  The South Okanagan Children's Charity operates two distinct funds within the society; the Sunshine Fund and the Miracle Fund. 
Need Assistance?
Please complete the Sunshine Fund - Application for Financial Assistance, and Financial Information Sheet. The form can be submitted by:
Sunshine Fund
The Sunshine Fund helps financially disadvantaged families with medical expenses and travel subsidies for children that require the services of BC Children's Hospital.  Sunshine Fund applicants remain anonymous and requests are considered by a diverse assessment committee and on a case-by-case basis.  In order to qualify for funding, families must demonstrate the need for funding assistance.
The Sunshine Fund also makes donations in the region that benefit children for specific programs that align with the Sunshine Fund Children's Charity mission.
We have assisted a little girl named Ciara, and her family over the years.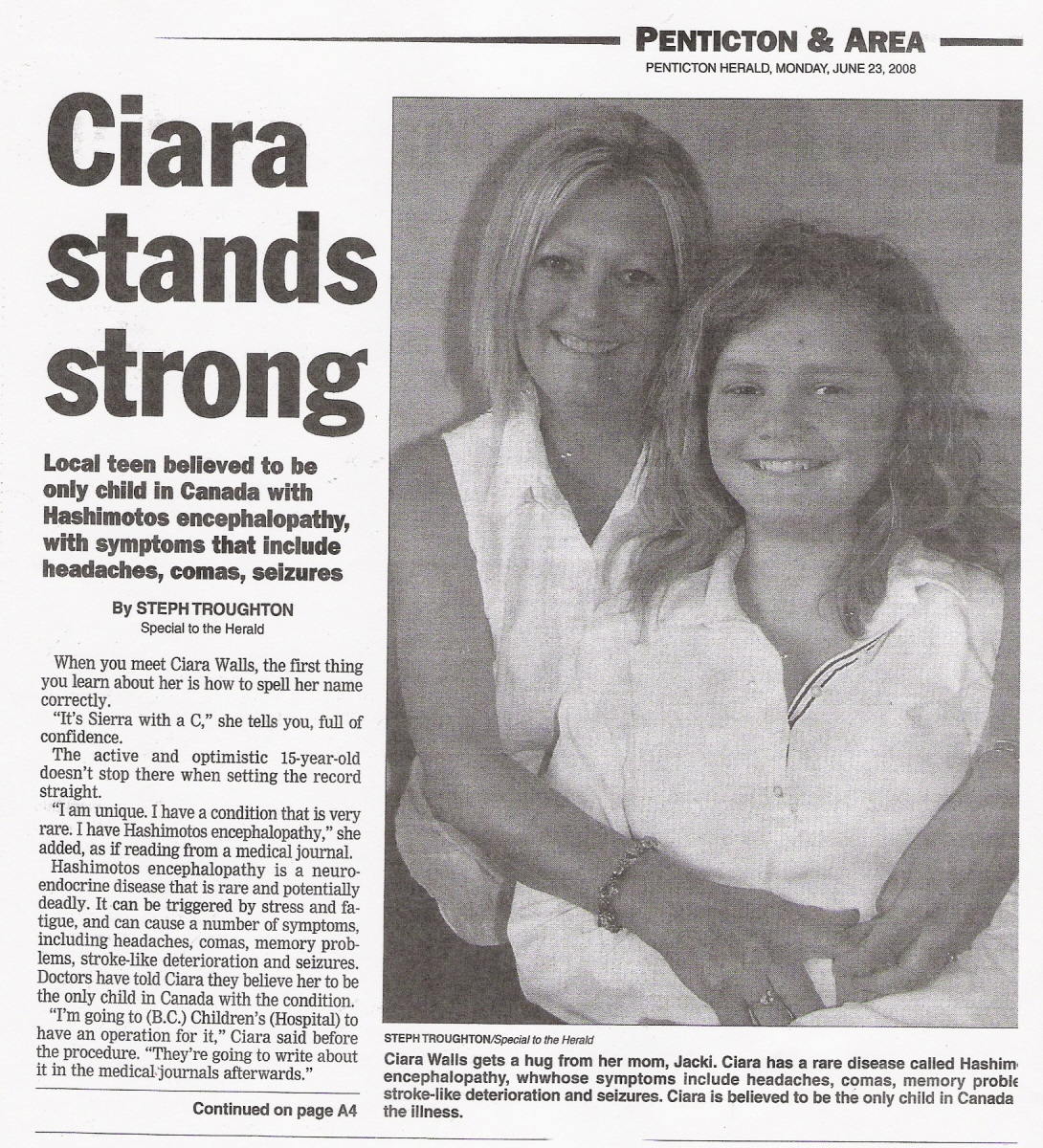 Read more about Ciara's story...
The Sunshine Fund has helped many families over the years, here are just a few stories...
We have helped a young girl with cerebral palsy obtain a very specialized walker. Without this walker she was confined to her wheel chair for mobility. This walker has given her the ability to learn to walk and explore her environment.

The Sunshine Fund has helped several moms who have had a difficult time breastfeeding. We have been able to provide funds to purchase expensive medications that assist with increasing milk supply thus allowing babies the best start possible. With out the assistance of the Sunshine Fund, these babies may have needed to go onto formula at an earlier age.

The Sunshine Fund helps numerous families every year to get to medical appointments and follow up at BC Children's Hospital. The expense of these trips can be upwards of $500, without the Sunshine Fund these trips would not happen.

We had two families from outside of Penticton needing local accommodation prior to delivery of their babies. Both families needed to stay close to Penticton for medical concerns and both had other children that needed care, with very limited family support. The Sunshine Fund was able to assist with the accommodation while they awaited the arrival of their new family member.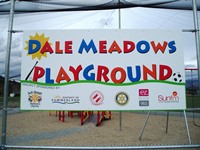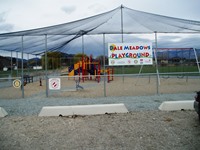 Dale Meadows Playground
(in Summerland)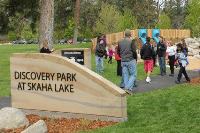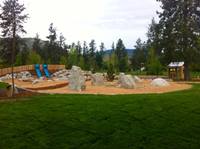 Discovery Park at Skaha Lake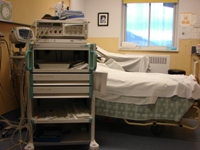 Fetal Heart Monitor
(Penticton Regional Hospital)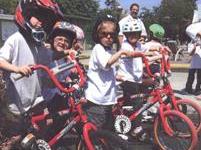 Penticton Safety Village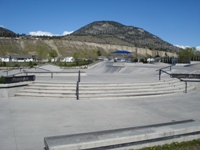 Riverside Drive Youth Sports Court
Miracle Fund
The Miracle Fund raises money for worthwhile community projects in the South Okanagan to benefit children and adolescents.  Funds raised have been used for projects such as building the children's playground in Lakawanna Park, erecting the sport court located at the Penticton Youth Park and purchasing a fetal heart monitor for the Penticton Regional Hospital.  Projects are selected based on their benefit to children and community need.   Through partnerships with corporate sponsors, the Miracle Fund is pleased to support worthwhile projects in our community. Charitable agencies can also apply directly to the Miracle Fund for financial support of specific projects based on community need. 
The Miracle Fund has funded many family and chilren's projects over the years, here are just a few of them...
Dale Meadows Playground:
A covered playground in the Dale Meadows Sports Complex in Summerland that allows children to play safely!

Discovery Park at Skaha Lake:
The South Okanagan's only natural playground with unique natural elements that enhance opportunities for children to socialize, explore and discover nature in a community park.
Fetal Heart Monitor (Penticton Regional Hospital):
This device provides life saving technology and allows South Okanagan families to receive the best possible health care without having to travel to larger centers.

Lakawana Park (Children's Playground):
This bright, attractive, safe facility is for children of all ages. The focal point for fun, exercise and family outings is conveniently located at Power Street and Okanagan Lake Drive.

Penticton Safety Village:
A wonderful place for children to learn and practice safety skills; Bicycle, Fire, and Pedestrian safety. The South Okanagan Children's Charity re-fit all of their bicycles, which had been desperately awating new equipment for the past few seasons.

Riverside Drive Youth Sports Court:
This Sports Court provides a modern multi-use facility for the youth of our area. It allows for basketball games, ball hockey, rollerblading... whatever! Kids have the freedom to organize their own fun, just like the "good ole' days!" The court is located adjacent to the Skateboard Park.

Keremeos Youth Sports Complex and Playground:
A safe, modern facility for the citizens of Keremeos and area. It offers a focal point for exercise, fun and get togethers. An example of the Miracle Fund providing opportunities throughout the South Okanagan.
For more information, contact us at info@southokanaganchildrenscharity.com.
If you would like to help,
please Donate to the South Okanagan Children's Charity!
donate@southokanaganchildrenscharity.com